Holy Forest is the brainchild of musician and filmmaker Jon Fine. Wearing a number of hats on this record as producer, instrumentalist and songwriter, he enlisted friends and collaborators on this epic genre-blending project. The seeds of the recording sessions, spanning 3 years, were planted on a trip to the Makasutu Forest, a lush, green wilderness of mangrove swamps that line the River Gambia. While there, Fine connected with legendary griot Tata Din Din Jobarteh and the project was born.
With an intimate knowledge of music across genres and styles, Fine reached out to a number of critically acclaimed musicians including members of Antibalas, singer-songwriter Morley, Grammy nominated kora master, Youssoupha Sidibe and rising Gambian star ST. Digging even deeper, he brought in BK afro punks No Surrender, Bay area singer Sparlha Swa, and the criminally underrated Harlem soul man,  Ed "Preachermann" Holley to craft a collection of songs about love and distance. Recorded in The Gambia, NYC, Woodstock and San Francisco, Holy Forest is 21st century cross-continental roots music.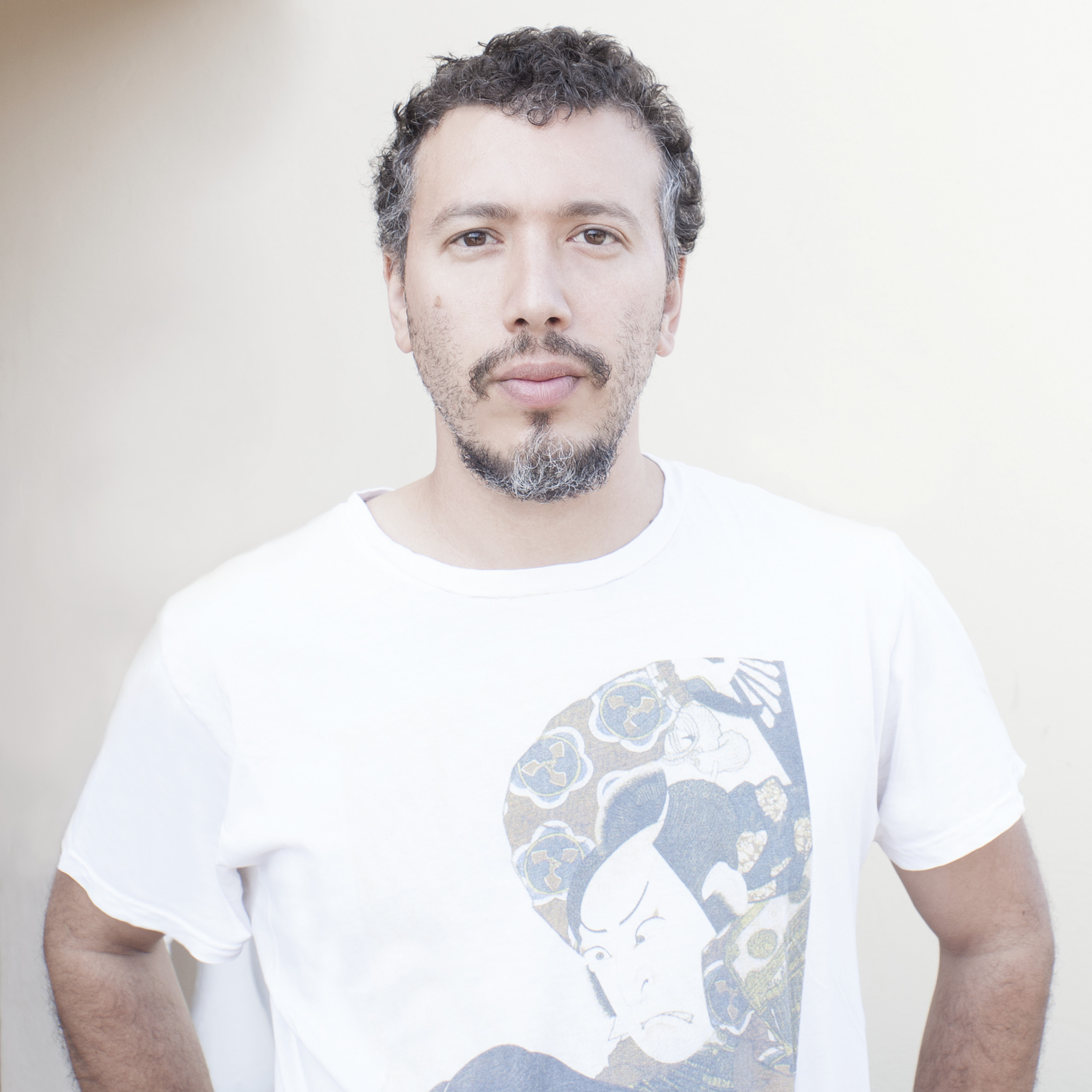 Born to a microbiologist and a stone carver, Jon Fine grew up in a small town in Jersey at the foot of the George Washington bridge. Earning his stripes in the late 90's as one of Antibalas' original guitarists and a session musician for a number of indie bands, he studied film, taught in elementary schools and started a film production company. As a filmmaker, he's made videos for Herbie Hancock, Lionel Loueke, Kaki King, Soulive, produced, shot and edited the Bill Wither's documentary "Still Bill", directed "Herbie Hancock: Possibilities" and co-wrote and produced "The Afterparty" featuring Andre 3000. Recently he's been directing a series of films for UNESCO's annual worldwide celebration "Jazz Day". See more of his work at jonfinefilms.com.
album credits:
Vocals: Ed "Preachermann" Holley, Sparlha Swa, Morley, Tata Din Din Jobarteh, I'kyori Swaby, No Surrender, Jon Fine and S.T.
Kora: Tata Din Din Jobarteh, Youssoupha Sidibe
Guitars: Jon Fine, Morgan Harris
Bass: Jon Fine
Keys: Jon Fine, Ebon Moss-Bachrach, I'kyori Swaby, Jesse Hofrichter
Trumpet: Jordan McLean
Baritone Saxophone: Martin Perna, Freddy Deboe
Tenor: Stuart Bogie
Drums: Pierre Davis, Taagen Swaby, Sean Clete, Steven Heet, Sebastian Bauer
Percussion: Matt Hauser, Marcus Burrowes, Taagen Swaby
Harmonica: Ben Fine
Cello: Kristine Kruta
Mixed and Engineered by Jon Fine and Lee Weinberg at Feet First Studios
Mastered by Joe Lambert at Joe Lambert Mastering, Brooklyn
Additional Engineering by Mark Bengston, Evan Mangiamele, Diko Shoturma, John Hancock
Recorded at Creature Studios, Feet First Studios, Atlantic Studios and Tata Din Din's in the Gambia
Published by Mightyfine Music (ASCAP)
Vinyl manufactured at Brooklyn Phono
Album Artwork ©Andrew Zuckerman
"Africa Calling" Video
Produced by Makasutu Sound System
Directed by Jon Fine
Animated by Maya Erdelyi
Many thanks to Diana, Zahari and Charlie
The Fine and Blain Families
Ndeye Jagne
Zuckerman Studios
Ebrima Gassama
Darius VanSluytman
Raphael LaMotta
Nick Lerman
DJ Center